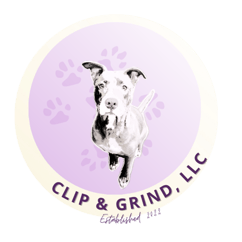 COVID-19 POLICY
By using the ClipandGrind, LLC website or engaging in our services, you agree to the following terms and conditions regarding COVID-19:
1. Compliance with Guidelines
You agree to adhere to all posted guidelines, warnings, and recommendations related to COVID-19 while using our website and services. You also agree to follow any verbal instructions provided by ClipandGrind, LLC, its employees, representatives, or agents.
2. Assumption of Risks and Release
You acknowledge the inherent risks associated with COVID-19 and the contagious nature of the virus. You understand that public health authorities recommend practices like social distancing. By using our website or services, you assume full responsibility for any personal injury to yourself or your family members. You release and discharge ClipandGrind, LLC from any liability for injury, loss, or damage arising from your use of our facilities or services, regardless of fault.
3. Indemnification
You agree to indemnify and defend ClipandGrind, LLC against any claims, damages, judgments, costs, or expenses, including attorney fees and other litigation costs, arising from your use of our facilities or services.
4. Applicable Law
Any legal disputes related to your use of our website or services shall be governed by South Carolina law.
5. No Pressure to Agree
You confirm that you are under no pressure or duress to accept these terms and have had a reasonable opportunity to review them before using our website or services. You are free to seek legal counsel's advice if you wish. ClipandGrind, LLC offers no refund of any fees paid if you choose not to accept these terms.
6. Arm's Length Agreement
These terms are the result of a fair negotiation between the parties. If any ambiguity arises in interpreting these terms, the parties explicitly reject any legal or equitable rule that would favor or disfavor a particular party based on their role in drafting the terms.
7. Enforceability
If any provision of these terms is found invalid or unenforceable, it will not affect the validity or enforceability of the remaining provisions.
8. Dispute Resolution
Any disputes arising from these terms will be resolved through friendly negotiations. If not resolved, disputes will be submitted to mediation following statutory rules. If mediation fails, outstanding issues will be resolved through final and binding arbitration under the rules of the American Arbitration Association. The arbitrator's decision will be final, and any court with proper jurisdiction may enter judgment accordingly.
BY USING THE CLIPANDGRIND, LLC WEBSITE OR ENGAGING IN OUR SERVICES, YOU IMPLICITLY AGREE TO COMPLY WITH THIS COVID-19 POLICY.